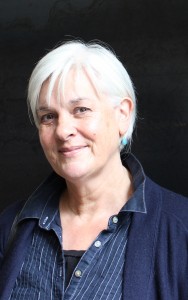 My experiences led me to retrain from a life in the arts to a life engaging with people at a deeper level. Having been through therapy myself I realised how much I had needed to understand myself in relation to others and the possible origins of a depressive episode in my life.
Initially I attended an introduction to counselling course and applied to a local agency that offered, amongst many things, a listening service run by and supervised by an experienced counsellor. I took a foundation course in Art Therapy as this seemed an obvious choice for me but subsequently decided to take a leap and start the journey of becoming a qualified counsellor.
I trained in both psychodynamic and person centred theories at Edinburgh University
I consider my approach as led by you, the client, person centred and informed by psychodynamic theory.
My interpretation of this means that I work with what you bring and at your pace believing in your ability and wisdom to work out what is best for you. The work is based on empathy, respect and confidentiality. It is based on the relationship we make together, on trust and kinsmanship.
I appreciate family dynamics and how the past can colour who we are in the present as well as the conscious / subconscious internal conflicts that can afflict our thinking and being.
I work generically in private practice and have some experience of specialised work with carers, children and young people.
I am particularly interested in the felt sense of isolation, the human need for belonging and being really heard in a busy world short on compassion.
We live in a world with easy connection and yet distance,at any level, is a barrier and can take its toll.
As individuals it is a tall order to change the world around us, we do have the ability to reflect on our own feelings, actions and behaviours in order to make decisions for ourselves within it.
I have worked for over ten years within a therapeutic environment, as a listener, a trainee counsellor and as a qualified counsellor working towards accreditation.
Post Graduate Diploma in Counselling, Edinburgh University
Post Graduate Certificate in Counselling, Edinburgh University
Foundation Art Therapy, Queen Margaret University College
Introduction to Counselling, Stevenson College